I get it…….why pay more for something you can get for less.
The internet gives the illusion that you can find anything for less if you look hard enough.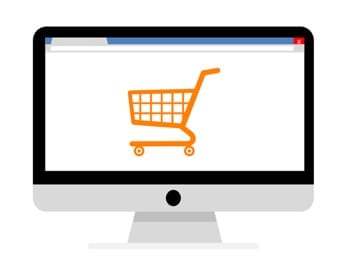 If I see a chair or an accent table in a store, I can whip out my phone and when the salesperson is busy with another customer, I can take a picture of the tag.
I smugly walk out of the store and when I get in the car I begin my quest for the holy grail.
Or so I think….
We, as consumers, think that we are entitled to getting the lowest price.
We are in a free market society. Isn't that what it is all about?
Supply and Demand? Price wars?
Why line the pockets of the store owner down the street when I can get the exact same product on Amazon?
There are more things to consider when purchasing that get overlooked in rush of the hunt for the lowest cost.
Authenticity, Quality, Service, and Supply.
Authenticity of a Product
Many manufacturers sell the same product to different market segments. That faucet that you had seen at a plumbing store was online for $85 less!
Sometimes it may be a bargain. The online store may sell at such volume that they can extend their pricing to you……BUT……maybe that faucet is built with lesser quality parts. The manufacturer may be selling a higher quality to the plumbing store than to the online store, thus the pricing inequality.
When you see big pricing discrepancies, you must ask yourself, WHY?
Quality of a Product
Oh…quality…..that one criteria that is so easily trumped by price…..until…….the purchase has been made and now you are left with the product.
That thrill of saving a buck fads sooooo fast when you are left with a poorly made hunk of junk.
Then, this always AMAZES me…..the indignation starts! I can't believe this! The description said that it was oil rubbed bronze. I didn't expect THIS color. I expected a true oil rubbed bronze. The finish is awful and it chips! How can they sell this to ME?
You EXPECT quality service which segues right into….
You call the 800 number on the website and the fun begins.  Which gets us into the Service category.
Service with a Product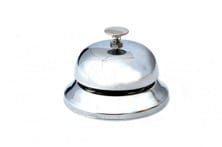 Disgruntled Consumer:
Who the hell am I talking to on the other end of this phone????"
"All you can say is I sorry ma'am? "
"I have to repackage and go to the post office with this thing and I have to pay for postage???"
"You gotta be kidding?  Even if I want an exchange?"
"Can you guarantee me that the next one will have a better finish?……. No???……. WHAT KIND OF OUTFIT ARE YOU RUNNING THERE???"
Phone Operator:
"Ma'am…the website picture shows you the finish. I can't help if the resolution of the photo is not showing EXACTLY what you want to see."
"Sorry ma'am……..we are glad to send you a new one as soon as we receive the damaged item. "
"By the way, can you take a quick phone survey when we are done?"
Service is an extremely important aspect in any purchase. I mean any purchase.
It is the human interaction that can make or break a transaction (a better word here is 'experience'. Everything is an experience and we all desire good experiences).
If I am having a problem with a product that I purchased, I want someone to back that product and show responsibility.
A quality product for a fair price should always have great service inherently associated with it.
A good business owner knows this from the get-go.
He/She is in it for the long haul.
He/She provides authenticity, quality, and service at a fair price.
The price may NOT be the cheapest.
He/She has to make a living too and he has taken on the responsibility of the product performance.
Isn't that a wonderful feeling as a consumer?
You bet it is!
Supply of a Product 
This is getting to be a difficult aspect to discuss. Supply was never so hard as it is today.
With our ubiquitous global market, a lot of manufacturers are not in control anymore.
The raw materials may come from here, shipped to Country A for assembly, shipped back to company B for finishing and may sit in a container in a NYC shipping port until processing.
HOWEVER….
Working with a local store or an INTERIOR DESIGNER, they are MUCH more likely to keep on the case and get you your product, get answers, resolve issues and get results.
Again, the human contact, the human experience.
Yes… there are humans on the end of that website that is selling that product for less, however……would you want to hear that the item is backordered 12 weeks and you have to call a jillion times to find your answer?
….or….
Your designer or local store owner can go the extra mile and find out the facts, make a few more calls, get to the root of the supply issue.
I get it…..price is enticing…..who doesn't want to save money.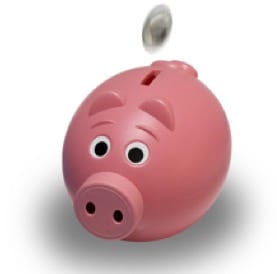 Just remember, it is NOT the only factor…..
I heard this quote awhile back and it hits right to the heart of this topic…
"Can you afford to buy cheap?"